If you are one of those folks who must eat their vegetable first, then the starch and then the protein and you don't like the different foods on your plate to touch (yes, you know who you are!), this dish is not for you. Here's why...
---
Going out is nice but cooking a fresh delicious dinner for someone you care about is sure to score a smile. Amber Birch Syrup & Birch Bacon Jam make it easy to elevate this dish to WOW! Who doesn't appreciate the time, thought and care it takes to cook a nice dinner?
---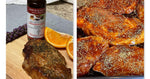 Lightly seasoned and juicy pork chops using Birch Q Sauce. We enjoyed this main course with oven roasted potatoes, a family favorite. Yes, tonight I was the hero...until I informed them they were doing the dishes.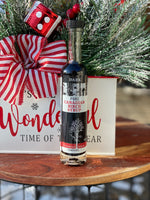 Recent Articles
Categories